"The Bridge of Hope has been working hand in hand with us for more than ten years in providing musical entertainment, nondenominational Bible services, spiritual support and friendship to our residents."
Mary Masters: KSBW Central Coast 2015 Jefferson Award Recipient


Mary is honored to be one of six recipients of such a prestigious award for unsung heroes who go well beyond their expected duties to impact their local community.
2014 Year 20 CAP Community Heroes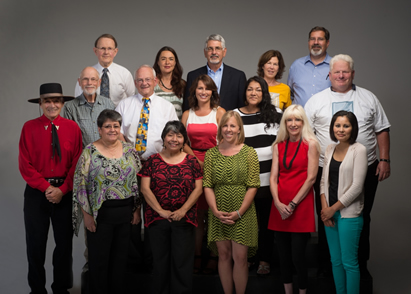 Mary Masters (Bottom Row, 2nd from right) was chosen by the United Way of Santa Cruz County as one of the 2014 Community heroes.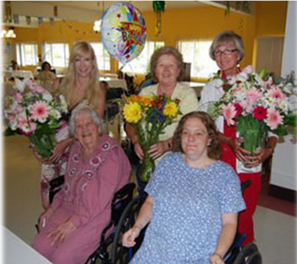 Mary Masters (back row, left) is the director of Bridge of Hope, a local organization that connects dedicated volunteers with disabled residents of nursing facilities.
She coordinates essential shopping, dining and worship outings, as well as special celebrations for the residents of several nursing facilities throughout the county.
Her services provide vital personal items to individuals in need, including clothing, personal care products, and mobility devices.
Mary's efforts and those of the volunteers she leads directly improve the wellbeing and quality of life for hundreds of elderly and disabled residents.
Most importantly, Bridge of Hope offers its recipients companionship and dignity, allowing them to remain connected to the larger community.
How You Can Help
Support us by volunteering, donating money or donating items.