MORE LINKS
HOW YOU CAN HELP
Get Involved, Volunteer
Learn how to start an outreach program to help seniors, nursing home residents and adults and children with disabilities.

DONATE
We need wheelchairs, adaptive equipment, other items and tax-deductible cash donations to help more elderly, disabled, & children.



THE BRIDGE OF HOPE
NURSING HOME PEN PAL PROGRAM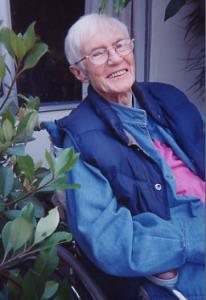 Loneliness and boredom· these are painful emotions that many nursing home residents deal with on a daily basis. If you would like to help residents by volunteering as a visitor, but your circumstances prevent you from doing so, there is another effective way of serving that can provide tremendous support and encouragement. You can volunteer in The Bridge of Hope Nursing Home Pen Pal Program!

From personal experience, we know how very much residents appreciate and enjoy receiving mail. Many residents are seldom visited by either family or friends. For these individuals, letters received are often held as precious treasures that are placed on the wall beside their beds where they can be viewed for comfort.

To make initial correspondence easier and more natural, we attempt to share something about the resident's interests with the volunteer Pen Pal. Bridge of Hope Pen Pals commit to writing at least two letters a month to a nursing home resident.

As a Pen Pal, you will experience the joy of lifting the spirits of some people who long to know that someone still cares for them.
Due to their disabilities, the residents we currently serve need assistance in writing their pen pal letters. Therefore, at this time we need volunteers who can come to the nursing homes and assist residents in writing.
Please contact us if you are interested in participating in our Pen Pal Program.
Email us at info@bridgeofhopefoundation.org or
call us at 831-464-2362 if you can help in any way,
or if you want help in starting a similar program in your area.