MORE LINKS
HOW YOU CAN HELP
Get Involved, Volunteer
Learn how to start an outreach program to help seniors, nursing home residents and adults and children with disabilities.

DONATE
We need wheelchairs, adaptive equipment, other items and tax-deductible cash donations to help more elderly, disabled, & children.



Nursing Home Neglect -
A Growing National Crisis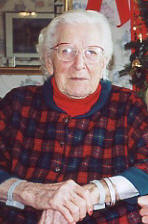 Increasingly, our nation's growing population of elderly and disabled have difficulty meeting their basic needs. Even when it does not rise to the level of elder abuse in nursing homes, this nursing home neglect by family and friends who do not visit dramatically impact the quality of life of the residents. This problem has its roots in multiple causes.
Some Causes and Considerations
Extended family care available in the past is now largely nonexistent.
We all live longer now. People who would have died in the past are now saved through the miracle of modern medicine. The result: Exponential growth in our nation's population of elderly and disabled.
The past extended family care model has been replaced with the institutionalized Nursing Home model. Dr. William Thomas who established the very successful EDEN ALTERNATIVE believes that the current model is outdated and needs to be discarded and redefined.

We agree. Too often today's Nursing Homes are less than pleasant places to live. Because of difficult budget constraints, understaffing is common and even the best of staff and aids are pressed to the point of being unable to provide adequate service. Some Nursing Homes have aptly been labeled, "Orphanages for the Elderly and Disabled". Considering the sterile, mini hospital like environment that many over-medicated residents must live in, such labeling might not be too far off the mark.
America now has more than 17,000 Nursing Homes with close to 2 million residents. Within 30 years, 3 million more are expected. At best, changing the current model will be difficult and will take years to accomplish.
In the meantime, our Bridge of Hope Outreach will continue to help fill the Growing need.
CAN YOU HELP us build and extend our vision?
Together, we can make a difference!